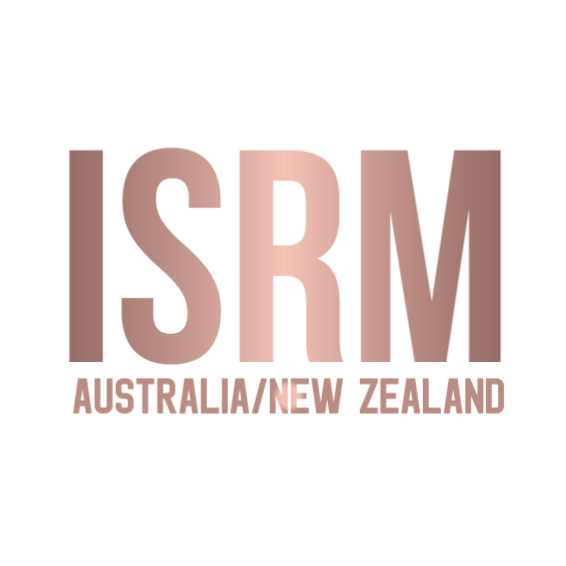 ISRM AUSTRALIA AND NEW ZEALAND CHAPTER LAUNCH
9th, 10th and 11th February 2021 | 10:00 AM to 12:00 PM (AEDT – Sydney)
In only one year, the ISRM has grown from four to 18 international chapters. The Australia and New Zealand chapter of the ISRM is pleased to announce its official launch, along with the introduction of local chapters in ACT, NSW, QLD, SA, VIC and WA.
GET ACCESS TO TOP THOUGHT LEADERS AND EXPAND YOUR NETWORK
Are you involved in strategy and risk or any of the speciality areas such as security, cyber, business continuity planning or crisis management?
The Institute of Strategic Risk Management (ISRM) has been established in order to create a global centre where practitioners, academics and policy makers can come together to share information, help progress and promote the underlying understanding and capabilities associated with strategic risk and crisis management, and develop their own personal and professional networks.
The ISRM provides a forum where all stakeholders can come together to understand the nature of the complex threats and opportunities of the modern world. Join us to explore the issues surrounding the development of multiple-stakeholder frameworks, policies and the capabilities necessary to deal with the new normal.
FIND OUT HOW YOU CAN GET MORE INVOLVED
Our objective is to be an Institute that encourages engagement and the development of a global community, all focused on the same objective: Understanding how we can create better performance, safety and security for the organisations we are involved in, as well as for the wider society.
The ISRM offers opportunities to take part in world class training, gain formal qualifications, enjoy social events, develop professional networks and take an active part in developing and supporting the Institute – wherever you are in the world.
In only one year, the ISRM has grown from four international chapters to 18, with more being announced soon. This rate of growth, in the midst of a global pandemic, shows how valuable an organisation such as ISRM can be.
All are welcome to attend this FREE online event. Membership of this international network is encouraged (Certified Membership carries post-nominals M.ISRM and F.ISRM) but not compulsory for event attendance.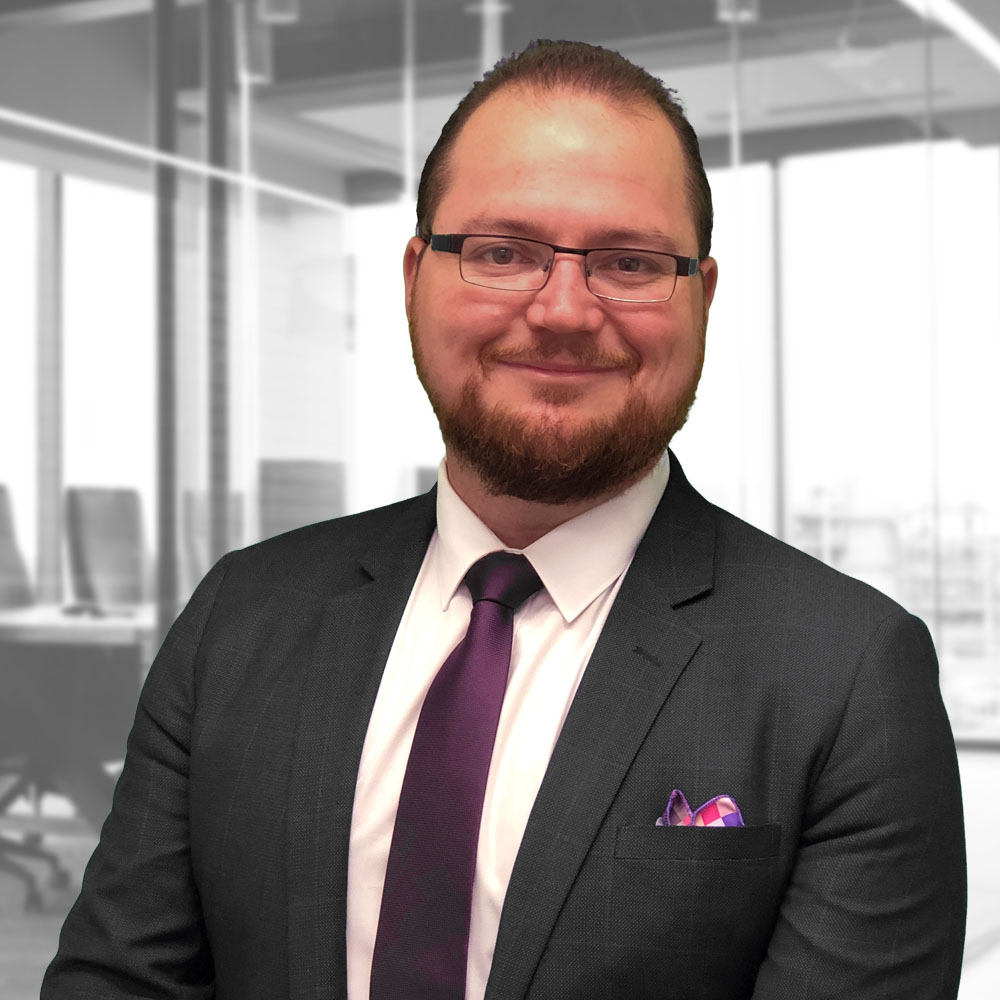 EVENT FACILITATOR, JOE SAUNDERS
Regional Vice-Chair, ISRM Australia & NZ
Joe Saunders M.ISRM is the Regional Vice Chair of the ISRM Australia/New Zealand chapter. He is a Presilience® Practitioner and dedicated risk manager with a passion for improving relationships, emotional intelligence, conflict management and communication skills. He is also the host of the Presilience® Podcast and an in-demand speaker and event emcee.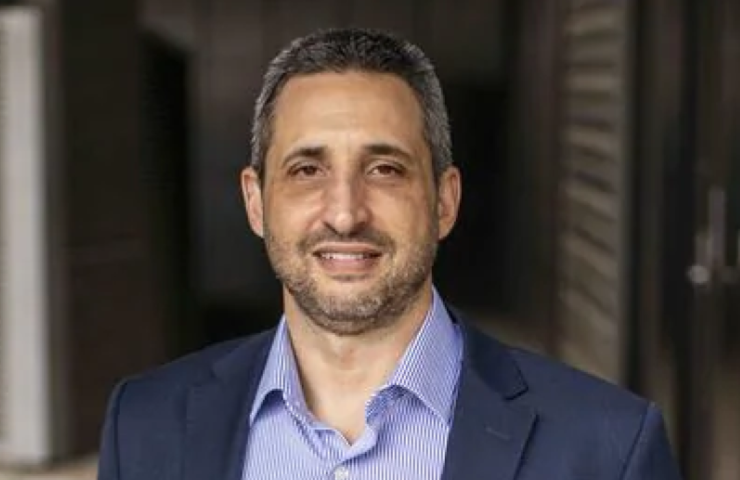 Regional Chair, ISRM Australia & NZ
Dr Gav Schneider is the Group CEO of Risk 2 Solution, and is an acknowledged subject matter expert on human centric and integrated risk management. He has a broad background in safety and security, emergency management and incident response, with extensive senior level management and leadership experience.
He has led numerous, high-level consulting and advisory projects and has two decades of Operational Specialised Risk Management, Cultural Change, Security and Safety experience in over 16 countries. Dr Gav has a National Security Clearance NV1 and is a fellow of ARPI, ISRM, GIA, IML as well as a RSecP and CPP. He is considered Australia's leader in the field of Psychology of Risk.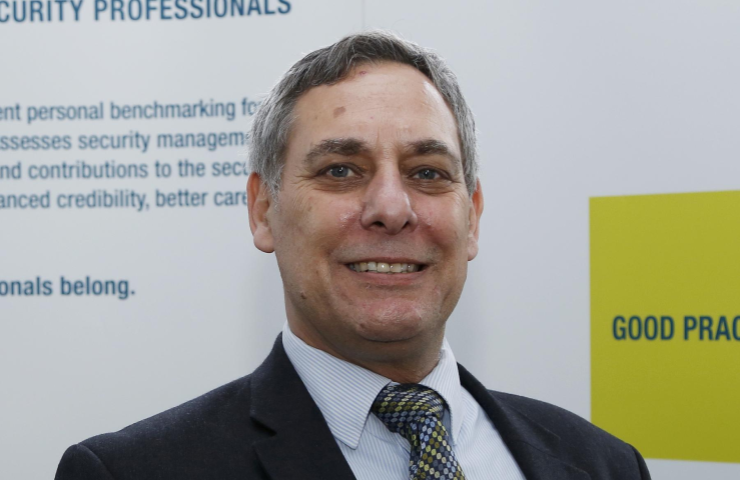 Dr. David Rubens DSyRM, CSyP, FSyI is a leading authority on the strategic management of complex operations in crisis environments. He gained his MSc in Security & Risk Management from Leicester University in 2006, and was subsequently a Visiting Lecturer and Dissertation Supervisor on their Terrorism, Security and Policing MSc programme (2006-12), and a Visiting Lecturer on the Strategic Leadership Programme at the UK Defence Academy (2010-11).
David gained his Professional Doctorate in Security and Risk Management from University of Portsmouth in 2016, writing his thesis on non-hierarchical command and control frameworks for hyper-complex crisis environments. David has worked with academic institutions including John Jay University (New York) and Stellenbosch University (South Africa), and has recently worked with the Arab Urban Development Institute (AUDI) on developing a multi-stage programme that can support regional implementation of the Sendai Framework. David has also consulted on major national capability development programmes in West and East Africa, Middle East and SE Asia.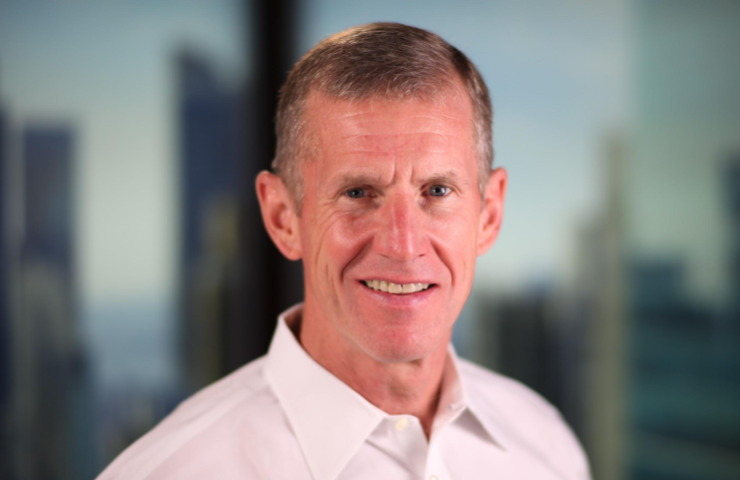 GENERAL (RET.) STANLEY MCCHRYSTAL
Founder and CEO, McChrystal Group
A transformational leader with a remarkable record of achievement, General Stanley A. McChrystal was called "one of America's greatest warriors" by Secretary of Defense Robert Gates. He is widely praised for launching a revolution in warfare by leading a comprehensive counter-terrorism organization that fused intelligence and operations, redefining the way military and government agencies interact.
The son and grandson of Army officers, McChrystal graduated from West Point in 1976 as an infantry officer, completed Ranger Training, and later Special Forces Training. Over the course of his career, he held leadership and staff positions in the Army Special Forces, Army Rangers, 82nd Airborne Division, the XVIII Army Airborne Corp, and the Joint Staff. He is a graduate of the US Naval War College, and he completed fellowships at Harvard's John F. Kennedy School of Government in 1997 and at the Council on Foreign Relations in 2000.
From 2003 to 2008, McChrystal commanded JSOC – responsible for leading the nation's deployed military counterterrorism efforts around the globe. His leadership of JSOC is credited with the 2003 capture of Saddam Hussein and the 2006 location and killing of Abu Musab al-Zarqawi, the leader of al-Qaeda in Iraq. In June 2009, McChrystal received his fourth star and assumed command of all international forces in Afghanistan.
Since retiring from the military, McChrystal has served on several corporate boards of directors, that include Deutsche Bank America, JetBlue Airways, Navistar, Siemens Government Technologies, Fiscal Note, and Accent Technologies. A passionate advocate for national service, McChrystal is the Chair of the Board of Service Year Alliance, which envisions a future in which a service year is a cultural expectation and common opportunity for every young American. He is a senior fellow at Yale University's Jackson Institute for Global Affairs, where he teaches a course on leadership. Additionally, he is the author of the bestselling leadership books, My Share of the Task: A Memoir, Team of Teams: New Rules of Engagement for a Complex World, and Leaders: Myth and Reality.
General McChrystal founded the McChrystal Group in January 2011. Recognizing that companies today are experiencing parallels to what he faced in the war theater, McChrystal established this advisory services firm to help businesses challenge the hierarchical, "command and control" approach to organizational management.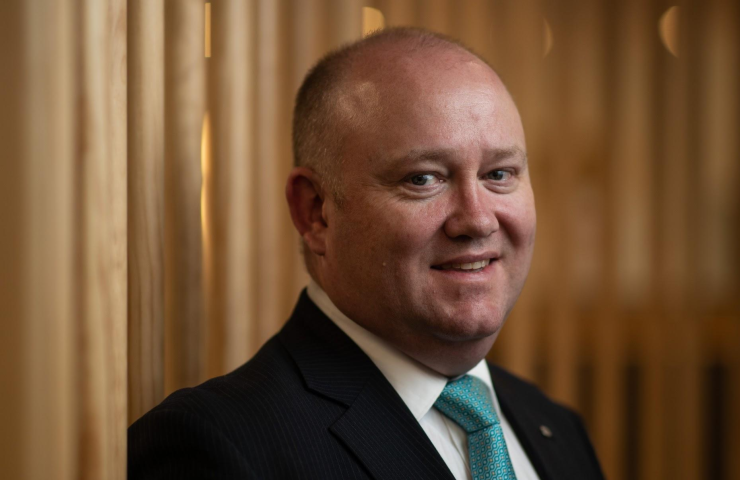 Commissioner, Resilience NSW
Shane Fitzsimmons was appointed as the inaugural Commissioner for Resilience NSW and Deputy Secretary, Emergency Management with the Department of Premier and Cabinet from 1 May 2020.
He is currently the chair of the State Emergency Management Committee (SEMC), the State Recovery Committee (SRC), Board of Commissioners (BOC) and the National Emergency Medal Committee (NEMC).
This appointment followed a distinguished career with the NSW Rural Fire Service of over 35 years, serving as both a volunteer and salaried member.
In 1998 he was appointed an Assistant Commissioner with the RFS and has held portfolio responsibilities for Operations, Strategic Development and Regional Management. In 2004, he was appointed the inaugural Australasian Fire Authorities Council (AFAC) Visiting Fellow to the Australian Institute of Police Management (AIPM) for a period of 12-months, developing and delivering programs in management and leadership.
During the period of September 2007 – April 2020 he was the Commissioner of the NSW Rural Fire Service and was also the Chair of the NSW RFS Bushfire Coordinating Committee and the Rural Fire Service Advisory Council. He was also a member of the NSW State Emergency Management Committee and the NSW State Rescue Board (SRB) and was Chair of SRB from 2008 to November 2015. In July 2012, he was appointed a Board Member of the NSW Government Telecommunications Authority.
He was appointed a Director of the National Aerial Firefighting Centre (NAFC) in March 2008 and was the Chair of the NAFC Board from 2009 to 2013. He was a Director on the Bushfire Co-operative Research Centre from 2009 to 2014.
He was a member of the Australasian Fire and Emergency Services Authority Council from 2007 and was a member of its Board from November 2016 to November 2019 and held the position of Deputy President upon retirement from the Board.
In January 2016 he was appointed as a Councillor of the Royal Humane Society of NSW Inc.
Additionally, he is a patron of two charities – Kids Xpress and Coffee 4 Kids.
Commissioner Fitzsimmons has been awarded the Rural Fire Service Long-Service Medal for more than 30 years, the National Medal in recognition of more than 35 years, and the Australian Fire Service Medal (AFSM).
He has also been acknowledged with a Paul Harris Fellow and a Paul Harris Fellow Sapphire through Rotary Clubs of Berowra and Sydney.
He has most recently been announced as the 2021 NSW Australian of the Year, and the Australian Father of the Year 2020 through The Shepherd Centre.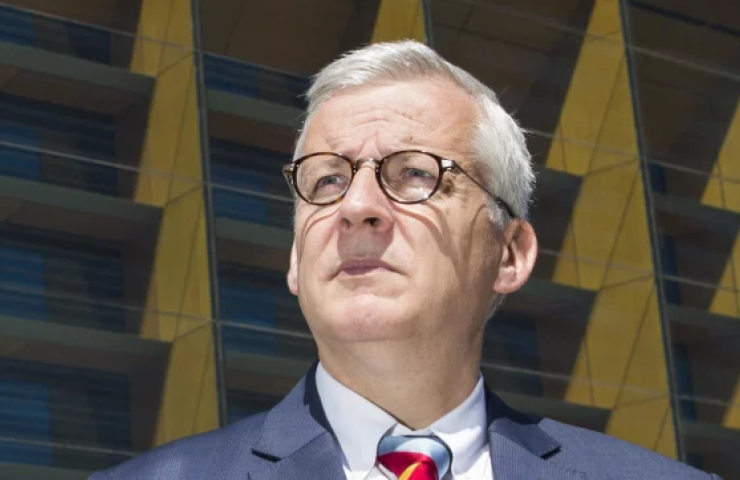 Professor of International Security & Intelligence Studies, Strategic and Defence Studies Centre, Australian National University
John is a former Australian Army officer who writes and speaks on historical and contemporary international security affairs. His publications include 'Niche Wars' and 'In from the Cold' (ANU Press 2020), 'A Geostrategic SWOT Analysis for Australia' (2019), 'The Protest Years', 'The Secret Cold War' (the second & third volumes of the ASIO official history, Allen & Unwin, 2015 & 2016), 'East Timor Intervention (MUP, 2015), The Australian Army From Whitlam to Howard (CUP, 2014), Strategic Cousins (MQUP, 2006), Revisiting Counterinsurgency (LWSC, 2006), Information era Manoeuvre (LWSC, 2002), Signals (Melbourne, 1999) and Organising an Army (SDSC, ANU, 1989). He is the first Australian to be awarded a Minerva Research Initiative grant for a project on "Thailand's Military, the USA and China". He is a member of the Australian Army Journal editorial board.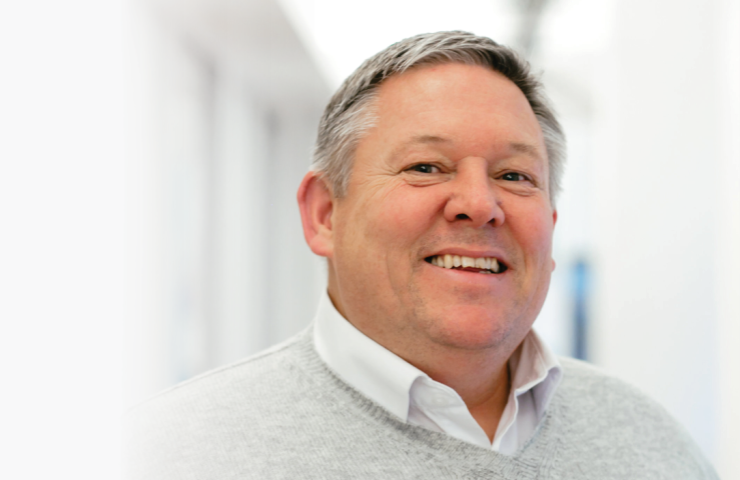 Principal – Financial Services, Fusion Risk Management
Rich is the Principal of Fusion's Financial Services practice. In this role, he leads Fusion's operational resilience global working groups, teaming with the worldwide community of leaders developing best practices, driving innovation across the industry, and designing new solutions that solve the unique needs of financial services organizations.
During his 20 plus years in the industry, Rich has consulted with many of the world's leading Global Financial Institutions and has lead practices in the US and Europe across the critical disciplines of operational resilience, cyber, and non-financial risk management, risk data and infrastructure, crisis management, disaster recovery, business continuity, program governance and operating model innovation.
Prior to joining Fusion, Rich lead Arbor Continuity Inc. that was a successful boutique consulting company he started after spending 14 successful years at Business Protection Systems International (BPSI), where he held various executive, service, and sales roles including company COO. Before joining BPSI, Richard was a founding partner and CEO of the Packing House Inc. a leading document management company that was ultimately acquired by Iron Mountain Inc.
Rich holds MBCI certification from the Business Continuity Institute.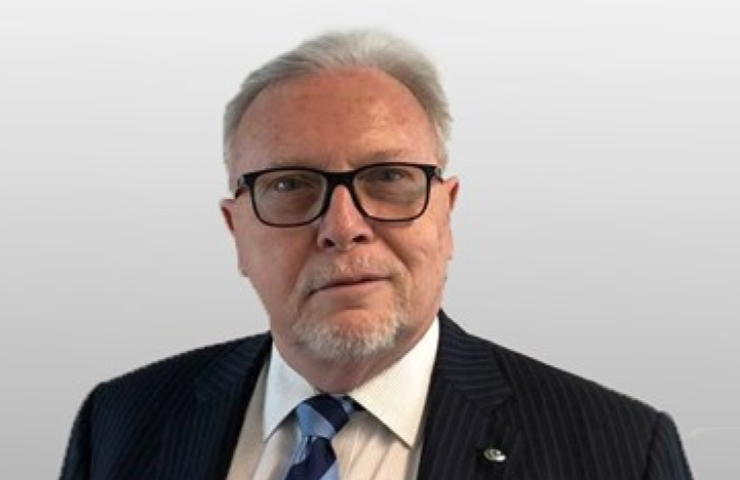 National Security Director, Thales Group | Chair, ISO TC262 Risk Management | Chair, Australian Standards MB25 Security and Resilience
Qualified in psychology and security risk management, Jason has a number of areas of expertise, including Security Intelligence, Counter Terrorism, International Liaison, Leadership, Training and Strategy Development. He has served on a number of senior boards and committees in both the Public Sector and Private Institutions.
Jason has a number of publications in the areas of client service, intelligence management and security. He is internationally known speaker in the areas of intelligence, security, export control, risk management and strategic planning. He is a member of ASIS International, ARPI, RMIA and a Fellow of the British Security Institute. He was awarded the Australian Security Medal in February 2011. In 2012 he was admitted as a Charted Security Professional in United Kingdom and a Registered Security Professional Australasia . In 2013 he was a finalist for the Defence Excellence in Security Award for Innovation and listed by IFSEC International in their roll of Global Top 40 influential persons in Security and Fire Management.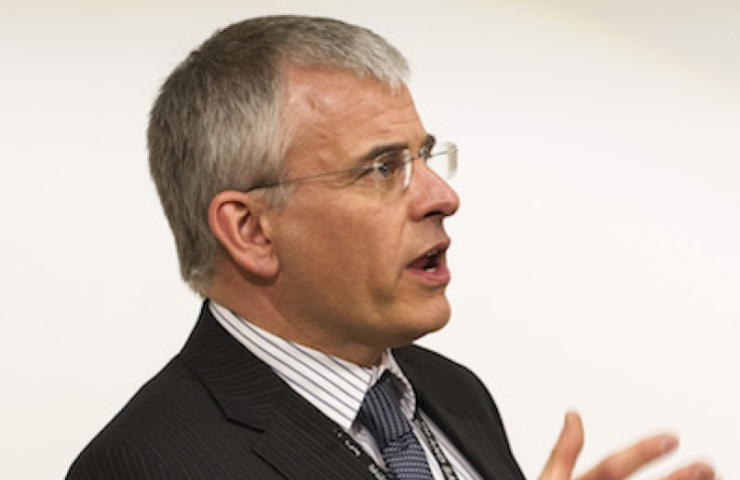 Chair – Education Committee, Australian Risk Policy Institute (ARPI) | Executive Director Risk, Resilience & Transformation, Executive Impact
Dr Carl Gibson is a Director of Executive Impact. He has extensive previous experience in senior positions in the international corporate, government and education sectors, including as an expert adviser to the UN. He has also served with the military and with emergency services in UK and Australia. As a consultant, trainer and coach Dr Gibson has extensive experience working in a wide range of sectors, including with most critical infrastructure sectors. This includes activites undertaken in Australia, NZ, Singapore, PNG, China, UK, France, Switzerland, Sweden, Netherlands, Korea, Canada, Thailand, South Africa and USA.
He currently leads a number of applied research projects in the resilience and neuropsychology areas. and has contributed to the development of national and international Standards publications in risk management, resilience, business continuity, disaster management, emergency management, human resources, governance and fraud.
Dr Gibson is a member of the Australasian Cognitive Neuroscience Association; Standards Australia and Standards New Zealand Committee for Risk Management; Standards Australia Committee for Security; Standards Australia Committee for Emergency Procedures; ISO Committee for Security and Resilience. He is the Chair of National Working Groups for Disruption-Related Risk, and for Fraud and Corruption Control.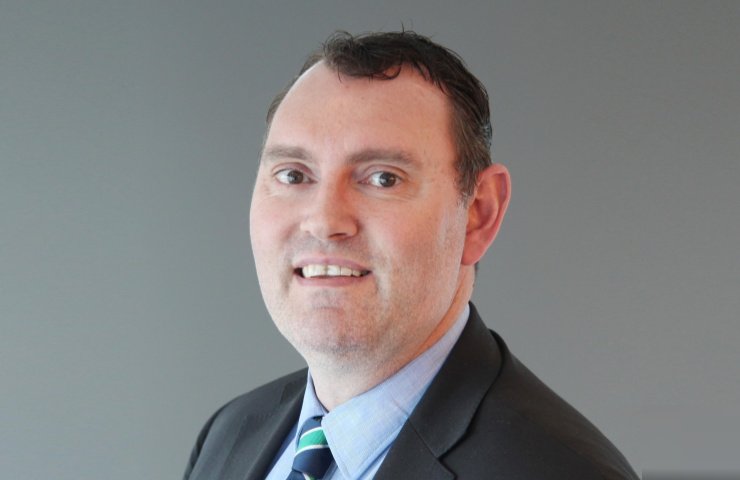 Risk and Resilience Specialist
Pete is a risk and resilience specialist having worked in Government and consulting roles for more than 15 years.
Pete is the Convenor of ISO's Organisational Resilience Study Group and an active member of the Standards Australia/ISO working group (MB025/TC292) for Security and Resilience.
Currently working with the VMIA – the Victorian State Government insurer and risk advisor, Pete provides risk management and insurance training and facilitation services to Government clients.
Pete is a Certified Practicing Risk Manager (CPRM) with the RMIA and a Fellow of the Institute of Strategic Risk Management.

Pete has previously developed industry leading enterprise risk frameworks, together with developing organisational resilience frameworks for clients.
Pete was nominated for the 2019 Institute of Public Administration of Australia's Public Sector Leadership Awards for his innovative approach to developing best practice risk management framework.
Pete is continually looking at innovative approaches to integrating resilience principles into organisations and providing ongoing leadership in the development of resilience standardization.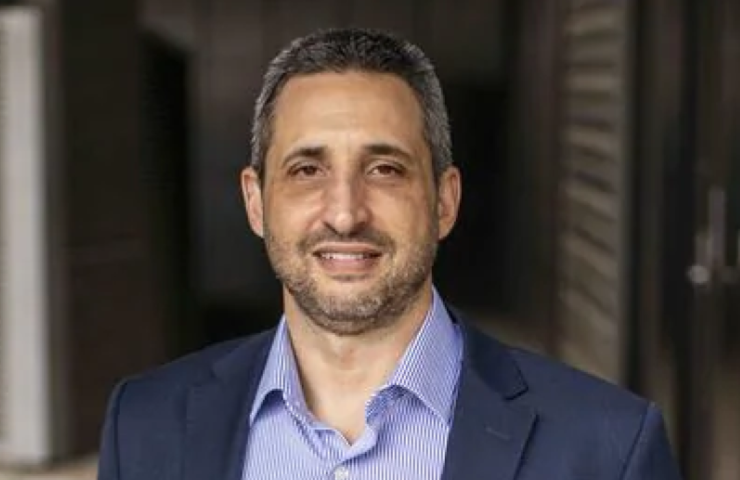 Regional Chair, ISRM Australia & NZ
Dr Gav Schneider is the Group CEO of Risk 2 Solution, and is an acknowledged subject matter expert on human centric and integrated risk management. He has a broad background in safety and security, emergency management and incident response, with extensive senior level management and leadership experience.
He has led numerous, high-level consulting and advisory projects and has two decades of Operational Specialised Risk Management, Cultural Change, Security and Safety experience in over 16 countries. Dr Gav has a National Security Clearance NV1 and is a fellow of ARPI, ISRM, GIA, IML as well as a RSecP and CPP. He is considered Australia's leader in the field of Psychology of Risk.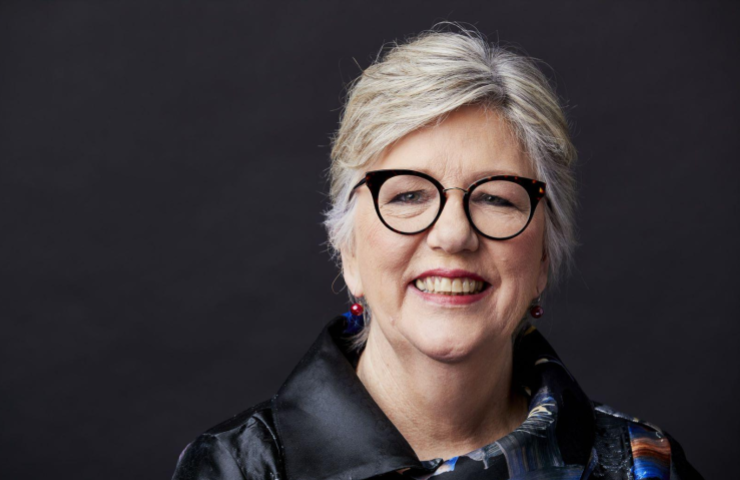 Chief Executive Officer, Achieve Australia
Achieve Australia is a for-purpose community organisation that has been providing accommodation and services to people with disability since 1952. We champion social inclusion, focusing on the individual needs and lives of the people we work with.
Achieve is an NDIS registered provider and delivers expert disability support services around our offices and hubs in greater Sydney and the Northern Rivers regions of New South Wales.
Jo-Anne joined Achieve in August 2019 as Chief Executive Officer where she is responsible for the strategic direction and growth of the organisation and delivery of quality service and outcomes. Prior to this, Jo-Anne held the role of Executive Director Disability at the Benevolent Society and has extensive experience in the not-for-profit sector, leading complex organisations through periods of significant growth and transformation.
Jo-Anne holds a Master of Arts (Psychology) and is has served on a number of Not-For-Profit Boards including seven years as Chair of Centre for Disability Studies.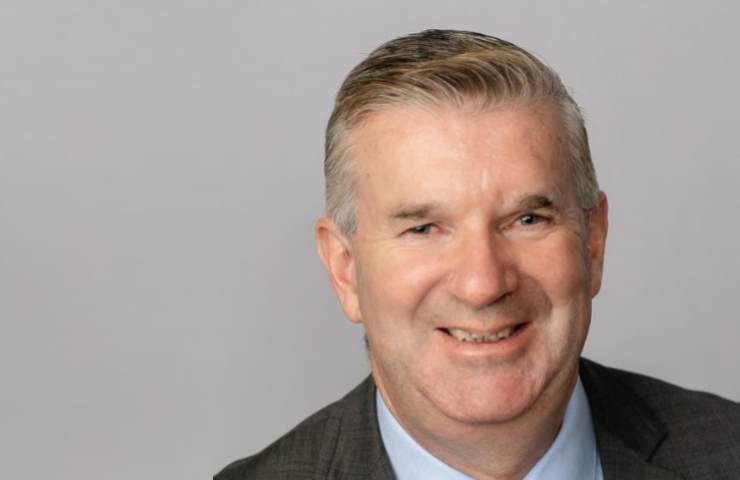 VIC Chair, ISRM Australia & NZ
John Brennan is the Managing Consultant at Leading Culture Pty Ltd. John is the former Chief Risk Officer of the Victorian Managed Insurance Authority, the Victorian Government's insurer.
John Brennan is one of Australia's pre-eminent thinkers and practitioners in the emerging field of risk culture. John integrates
more than 30 years professional practice across Strategy, Risk, People & Culture to produce a new way of leading businesses to deliver outstanding results by enhancing the experience of customers and employees whilst minimising risks.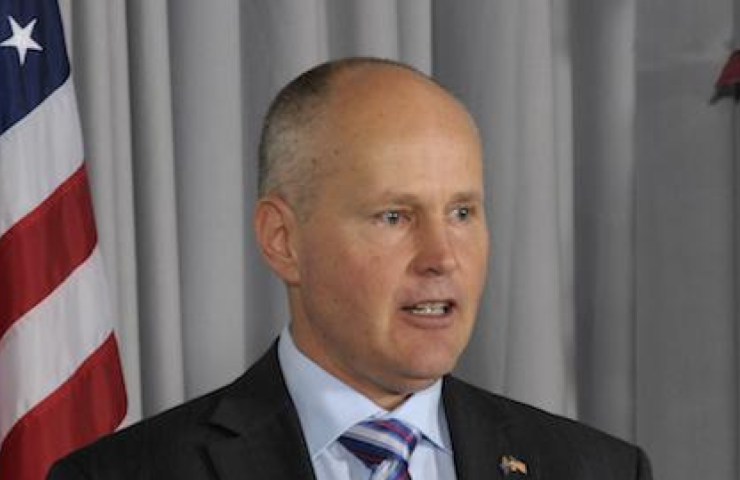 ACT Chair, ISRM Australia & NZ
Julian Talbot, FRMIA is the Managing Director at SERT Pty Ltd. Julian has over 35 years of international security risk management experience gained on five continents in the resources, commercial, government, and not-for-profit sectors. His credentials include a Master of Risk Management (MRiskMgt), Graduate of the Australian Institute of Company Directors (GAICD), Australian Security Medal (ASM), Certified Protection Professional (CPP), Microsoft Certified Systems Engineer (MCSE), and Fellow of the Risk Management Institution of Australasia (RMIA). He is the author of several books on security and the lead author of the Security Risk Management Body of Knowledge.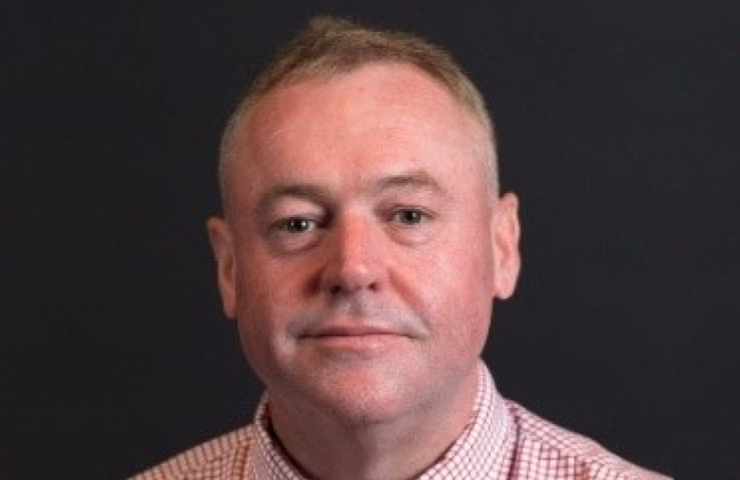 NSW Chair, ISRM Australia & NZ
Andrew has over 25 years experience in building and embedding enhanced governance practices and educating organisations to improve governance outcomes. He believes all organisations need to appropriately balance conformance and performance to achieve long term sustainability. Having a clear strategic purpose, an optimal structure and operating model, understanding and managing risk, leveraging technology effectively, and building organisational culture, staff capability and risk awareness across the entire organisation are key elements to achieving this outcome.
Andrew has worked with a variety of organisations at an executive and board level and has extensive experience across a number of industry verticals, including aviation, education, oil and gas, energy, retail, information technology, government, telecommunications and financial services. Andrew led the risk function for Qantas Airways, Tabcorp and Woolworths.
Andrew is a sessional post graduate lecturer in Risk Management at the UNSW and facilitates the Australian Institute of Company Directors Course online self paced course.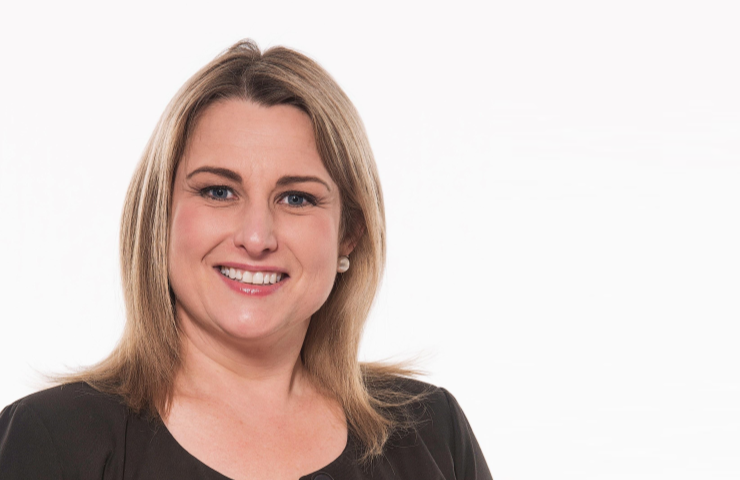 QLD Chair, ISRM Australia & NZ
Catherine Parker is the Head of Enterprise Risk & Assur at QIC. Cath is a risk management professional with broad experience in investment management, financial services and for purpose entities. Cath has built her risk career from a previous legal and governance background as a general counsel and private practice commercial lawyer. To complement her practical experience, Cath holds post and undergraduate law degrees, an MBA and a Graduate Certificate in the Psychology of Risk. Cath is a fellow of both the Australian Institute of Company Directors and the Governance Institute of Australia and holds several board positions in addition to her current role as Head of Enterprise Risk & Assurance with a Brisbane based global investment manager.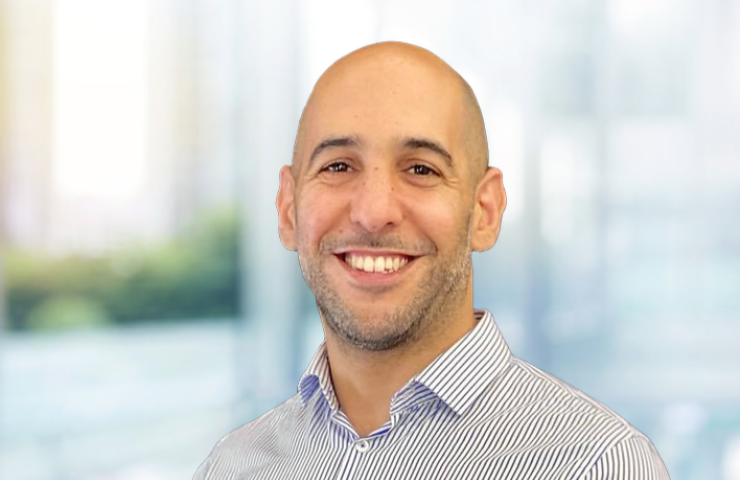 WA Chair, ISRM Australia & NZ
Ron is the Managing Director of Safety and Rescue Australia which is the safety division of the Risk 2 Solution Group. He has a 15-year, award-winning track record in management, specialising in project and change management, systems implementation, E-Learning development, and education and training across multiple sectors.
Ron has a powerful academic background having
achieved The Faculty of Business & Law's Dean's Award for Excellence in Teaching at Edith Cowan University, as well as a hands-on practical experience having taught civilian, military, law-enforcement and other government personnel martial arts and self defence
in several countries over the last decade.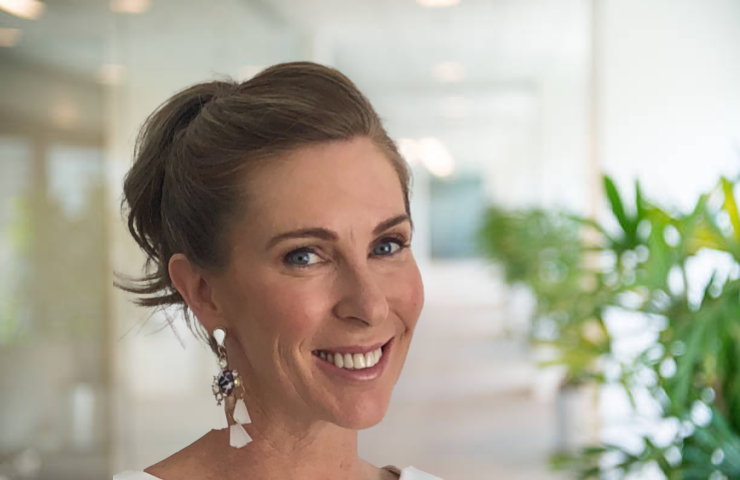 SA Chair, ISRM Australia & NZ
Kerri is motivated by good governance, committed to positive customer outcomes and leverages informed risk taking with leaders to successfully embed innovative solutions and deliver strategic objectives.
Kerri's 25 year risk and resilience career spans across various sectors including insurance, agriculture, tourism and now critical service and infrastructure.
As SA Water's Risk and Resilience Manager, she works in partnership with leaders and focuses on their most valuable asset – their people. Kerri's CPRA and recent Post Grad in Psychology of Risk underpins the innovative, simple, fit for purpose solutions she creates through her thoughtful combination of positive negotiation, influential communication skills and her passion for culture and well being to create lasting change.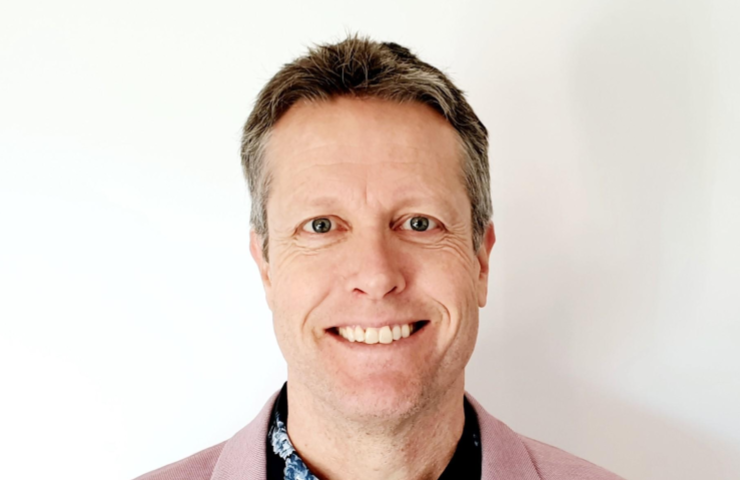 New Zealand Chair, ISRM Australia & NZ
Gavin's career in risk management, management consulting and actuarial roles spans 28 years, having worked in New Zealand and Australia for large general insurance companies, government entities and a couple of consulting firms.
After living in Sydney for 11 years, Gavin returned to his home country of NZ in September 2019 and joined Tower Insurance as their Chief Risk Officer. At Tower, Gavin is responsible for the risk, compliance and internal audit functions.
Gavin has a Master's degree in Statistics and an MBA from Henley Management College. He is also a qualified actuary and a graduate of the Australian Institute of Company Directors. In late 2018 Gavin was named the RMIA Risk Manager of the Year.
OUR PARTNERS AND SUPPORTERS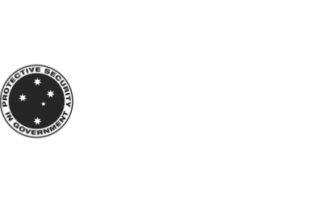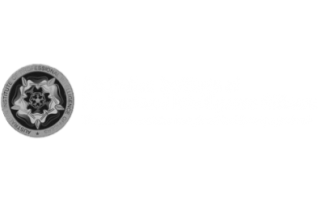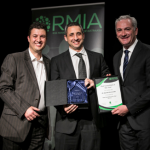 RMIA 2021 TOUR OF THE RISK CONSULTANT OF THE YEAR (2019), DR GAV SCHNEIDER
Thu 4th Feb 2021, 12pm-1pm (AEDT Sydney)
RMIA wishes to invite you to attend the much anticipated Risk Consultant of the Year 2019 Tour and engage with Dr Gavriel Schneider, CEO of Risk2Solution Group, and hear how he has developed a career in the Risk Industry to become the RMIA Risk Consultant of the Year in 2019.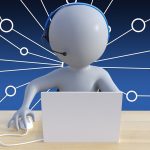 ASIAL NATIONAL VIRTUAL SECURITY INDUSTRY BRIEFING
Thu 18th Feb 2021, 11.30am-12pm (AEDT Sydney)
Join us for the ASIAL Virtual Security Industry Briefing and stay abreast of what is happening in the security industry. Attendees will be provided with information on the Horizon 2025 initiative (a major ASIAL project which aims to support growth in the Private Security Industry), plus updates on compliance and regulatory issues and the changing industrial relations landscape and how this affects Security Industry Employers
"Managing risk is something all businesses and organisations have to do. It is rarely an optional nice-to-have. Yet in all the senior roles I have had, I continue to be surprised by how silo-driven many risk assessments are. Individual weaknesses and threats are identified and a series of mitigations are listed, but very rarely is a strategic approach taken. Yet the sheer connectedness and interdependence of systems means that the focus on an individual risk without recognising its collateral impact on others is likely to make those mitigations futile and insufficient. The risk landscape must be looked as a whole. To put it simply what is required is Strategic Risk Management."