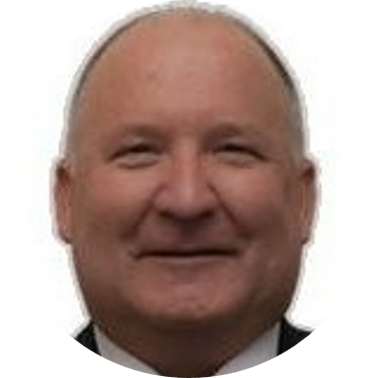 Former Deputy Commissioner, NSW Police Force | Managing Director, Risk-e Business Consultants
Session #5 – Panel Discussion: Cyber, Critical Infrastructure, and Natural Disaster Resilience
David established Risk-e Business Consultants, an Executive Level Management Consultancy, when he retired as Deputy Commissioner of the NSW Police Force after over 30 years of service. The NSW Police Force is Australia's oldest and largest policing organisation and one of the biggest in the English-speaking world. As the Deputy Commissioner, David was responsible for the leadership and management of nearly 13,000 police and 1200 public servants, with responsibility and accountability of a budget of $3 billion.
David has demonstrated that he clearly understands that large organisations must establish robust accountability mechanisms for crisis & emergency management, fiscal responsibility, project and performance management. Whilst strategically focused on the areas of human resources, operations and finance, he also ensured that innovation and project management was incorporated into all aspects of his work. This leadership was recognised in the awarding of the 2012 Australian Business Awards for Innovation and Project Management (project Eyewatch).
David worked with all levels of Government (Federal and State) along with private organisations and volunteer groups. David has effectively worked with Senior Executives at The Federal Bureau of Investigations, The Vatican, The Olympics, Ministers of Parliament (Federal & State) and Boards of Companies/ Emergency Services. In 2009, David was selected as the only Australasian representative to attend the National Executive Institute conducted by the FBI with participants selected from around the world for their leadership abilities.
David has performed in various roles which include Venue Commander for the Sydney 2000 Olympics, Operation Commander, Operation CONTEGO (APEC 2007 Leaders Week) having responsibility for policing & security arrangements.  He was also the overall Operation Commander, Operation ANGELUS (World Youth Day 2008) during which His Holiness Pope Benedict XVI conducted services for over 500 000 pilgrims in Sydney.
David was appointed to the legislative role of State Emergency Operations Controller (SEOCON) on 01 December 2007 and performed this position for some four years, making him the longest serving officer in this role.  As SEOCON, he was responsible for overall emergency management responses within the New South Wales. A sample of some of the Operations that he conducted are: Sydney 2000 Olympics, Venue Commander, Sailing; Equine Influenza (2007) with Department of Primary Industries; Pasha Bulka and North Coast Floods (2007); Black Saturday Bushfires Victoria (2009) 150 staff deployed; Emergency Management for World Youth Day and APEC Leaders Week; Christchurch New Zealand Earthquake 2011; Japanese Tsunami (2011) Urban Search & Rescue Deployment and United Nations Urban Search & Rescue accreditation Turkey (2011).
In addition, he represented the NSW Police Force on the State Emergency Management Committee and State Rescue Board respectively, significantly contributing to planning and policy development. David was the corporate sponsor and driving force behind the implementation of the NSW Police Force Mental Health Intervention Team (MHIT) which is now recognised as International best practice. He also implemented the Incident Commanders course and the standardisation of Operational Risk Management for the NSWPF.  David was responsible for the introduction of the EyeWatch project in 2011 which is a platform for the delivery of information to the community utilising Facebook as the network tool.  This effectively created 21st Century Neighbourhood Watch Communities.  This project won the 2012 Australian Business Awards for Project Management and Innovation.
Transitioning from Government to the Private sector, David has been a consultant to the NSW and ACT Governments on Investigations, Policy Development and Emergency Management. David has also worked with the Office of Liquor, Gaming and Racing (investigations and policy advice); Ambulance NSW (Strategic reviews and leadership development); Customer Service (Investigations), Sydney Metro Trains (Emergency and Crisis Management Exercises and coaching) and in 2015 was the independent Chair for the NSW Government on Loose Fill
Asbestos Insulation (a $280m project), all recommendations accepted by NSW Government.
David has also consulted to private industry on a range of issues in the security and emergency management arenas and in 2014 David completed accreditation as an OGC Gateway Review Team Member. In 2015 David was appointed by the State Emergency Management Committee as the facilitator for the Greater Sydney Mass Care Exercise. In June 2016, appointed as the NSW State Recovery Coordinator for the East Coast Low and in September 2016 as the Regional Recovery Coordinator for the Central Western floods. In 2017, David was appointed by the NSW Government to the NSW Energy Security Taskforce. State Emergency Management Committee (Exercise Lumen Tenebris) 2018 – largest public/private partnership exercise conducted NSW. 2018 facilitation of NSW Health Influenza Pandemic Exercise and ANSTO Health Supply Workshop. 2018 – NSW Govt Summer Readiness Review. 2019 ANSTO (Executive mentoring), 2019 State Emergency Management Committee Catastrophic Flood Exercise Hawkesbury Nepean (4 months planning & facilitation). 2020 Co-Lead NSW Independent Bushfire Inquiry (76 Recommendations accepted by NSW Govt) and rewrite of the Hawkesbury Nepean Valley Flood Emergency Sub Plan (highest insurance risk in Australia).
Fresh Hope – Master EM, BCP and 8 Individual BCP Plans. Georges River LEMC – EM Plan, Lecturer, National Centre for Emergency Management Studies. Exercise Development & Facilitation Big Fat Smile Childcare, WestConnex M4/M5 tunnel extension and New Haven Farm Home Disability Services. 2021 Review Response Wingecarribee Shire Council 2019/20 Bushfires. 2021 & 2022 Consultant Subject Matter Expert LEAMAC Property Group and Proponent Group for Marsden Park North on flood plain management.
National Resilience & Recovery Agency (6 Emergency Management Exercises – 2021/22). ACT Government Bio Security plan rewritten (2022) NSW Department of Primary Industry operationalising plans/processes for Foot & Mouth preparation (2022). The Star Casino (NSW/QLD) transformational uplift of services (2022).  2023 – NSW Government WelFAC Sub Plan rewrite & develop handbook for Evacuation Centres. Crown Lands Governance structure for Emergency Management; ARTC Inland Rail -Crisis and Emergency Management Framework development; Mid North Coast Local Health District Emergency Management Review; Appointment to the NSW Reconstruction Authority Advisory Board; State Exercise Alinta NSW RFS.
QUALIFICATIONS:  
David holds two (2) Masters in Emergency Management (2013) and Leadership and
Management (2011); Diploma in Criminology (1998); Graduate Certificate in Management (1999) and attended the National Executive Institute Session XXXIV, Federal Bureau of Investigation (FBI), 2009. Certificate IV in Training & Assessment (2015); Diploma of Security & Risk Management (2017); Master Licence (Security Industry Act) and Master Licence (Commercial Agents and Private Inquiry Agents Act). Mental Health First Aid Australia (2017).
Lecturer, National Centre for Emergency Management Studies (2021 – 2022) Professor/Lecturer Rabdan Academy UAE Integrated Emergency Management (2021 – 2023)
AWARDS:  
David has received the following awards: National Medal (1997 & 1st Clasp)), NSW Police Medal (1st, 2nd & 3rdClasp); Three Commissioner's Unit Citations; Commissioner's Olympic Commendation; Two Commissioners Commendations; Australian Police Medal (2007) and the NSW State Government Service Medal. 2012 Australian Business Awards for Project Management and Innovation. Resilient Australia Award Government Category – Activate Wollondilly project (2018)
2022 Risk Management Institute of Australasia Consultant of the Year.
AFFILIATIONS:  
Member International Association of Emergency Managers; Risk Management Institute of Australia; ASIAL (Australian Security Industry Association Ltd); Member – The Academy of Investigation, Risk and Loss Adjustment Professionals (2022) and NSW Police Legacy – Backup for Life Program. Westpac Helicopter Rescue Service (Chair/Board Member 20122018) NSW Ambulance Board (2019 – current). Career Transition Program Work Safe Solutions (2019 – 2021)  NSW Reconstruction Authority Advisory Board (2023 – current)
PUBLISHED:  
Public Private Partnerships Exploring the opportunities (2014 – ASIAL Security Insider).
Independent Review of the NSW SES Operational Response Northern River Floods 2017.
Harnessing the power of social media in Emergency Management and Community Engagement (2013 Disaster Management conference paper);
Exercise Lumen Tenebris (Australian Police Journal Sept 2019);
NSW Bushfire Inquiry (August 2020)
Wingecarribee Shire Council Response to 2019/2020 Bushfires (August 2021)