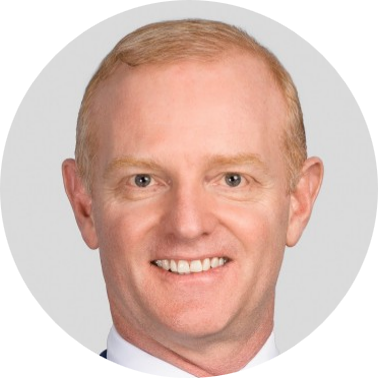 Head of Strategic Risk Consulting – Marsh Advisory (Pacific), Marsh
Session #10 – Panel Discussion : Emerging Trends and Key Findings on the State of Risk Management
With a career of over 25 years that spans defence, major events, senior corporate positions, risk management and resilience consulting, Nicholas has experienced first-hand the challenges of successfully delivering risk and resilience programs in both corporate and complex operating environments.
Nicholas started his working career as a Royal Australian Navy Clearance Diving Officer. On completion of his 11 years' service with the Royal Australian Navy (RAN), Nicholas held senior operational and resilience roles in the Sydney 2000, Salt Lake 2002 Olympic Games and the Manchester Commonwealth Games. The next chapter in Nicholas's career began with his role as General Manager Security, Strategy at Telstra where he aligned Telstra's large and diverse regulatory and commercial security services and functions. After nearly four years with Telstra Nicholas assumed the role of Head of Global Security, Macquarie Bank.
On leaving Macquarie Bank, Nicholas moved into a consulting services role with Control Risks Group as their Regional Head of Crisis and Risk Consulting that saw him deliver a broad range of consulting services in challenging environments through Africa, the Middle East, Asia and the Pacific. The experience gained while working with Control Risks Group allowed Nicholas to establish his own private threat and risk consultancy supporting large and complex extractive resource projects in complex locations such as Middle East, Papua New Guinea and South East Asia. After 5 years Nicholas decided to return to a corporate role as the national Head of Property and Security at AGL Energy where he held that position for 6 years.
Nicholas is currently Marsh's Head of Strategic Risk Consulting, Pacific and leads a 40 person consulting team across the region delivering enterprise risk management, resilience, climate and sustainability, WHS and cyber advisory services.
Nicholas hold tertiary qualifications in Risk Management, Applied Science, Management, Maritime Studies and Public Administration.